Better Deal Machineries Pvt. Ltd. is a reputed and known company in India established to offer high quality and latest oxygen cylinder in technical collaboration with "Felice Mandressi" of Italy. The products come up with different working pressures, viz. 12 mpa and 15 mpa. In fact, the latest Tube Oxygen Liquid Gas Cylinders are designed and developed from 37 mn tube material. In fact, our company has manufactured varying capacities cylinders to exactly match the requirement of our customers.

Motivated to comply international quality standard, BDM manufactures and exports a wide range of technically updated oxygen cylinders that find application in a number of industries such as hospitals, pharmaceutical industry, biology, chemicals, ships, foodstuff, energy, scientific labs, etc. Apart from selling the plants, we also offer efficient after sales services.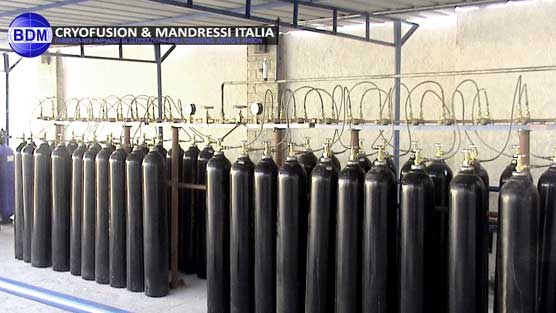 SALIENT FEATURES OF OXYGEN FILLING CYLINDER INCLUDE :
Stainless steel welded body and tank
Stabilizing pressure safety valves
Multiple layer insulation system
Employed in storage and transport of liquefied air gas product (lo2,ln2,lar)
Vacuum by latest high diffusion pump
Highly efficient Italian trays for maximum recovery of nitrogen
Modern helium mass spectrum technique for checking vacuum
In order to update our plants, we form an R&D unit lead by senior engineers. They strive to update our product range as per the industry requirement and come in within the range of buyers. To get technical information about the cylinders offered by BDM, you can either write or mail to us.

With the highly qualified engineers and well equipped production units, BDM has created name for itself in the engineering sector and earned acclamation among its high profile clients. In theses 29 years, our company has served a number of clients over 40 countries, including the USA, the UK, Dubai and Nigeria.